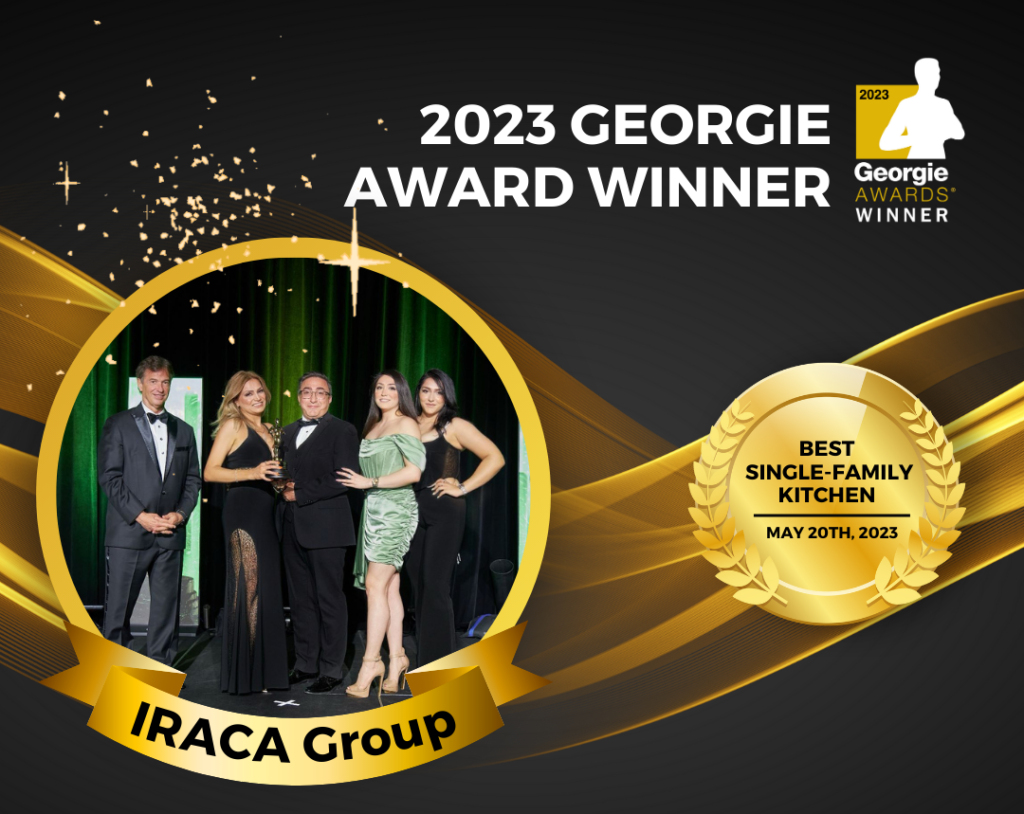 IRACA Wins Big at the Georgie Awards!
In the world of architectural design and construction, one event stands above the rest when it comes to recognizing excellence: the Georgie Awards. Year after year, this prestigious ceremony celebrates the remarkable achievements within the British Columbia residential building industry. Recently, IRACA emerged as a true victor at the Georgie Awards, clinching the highly coveted title for 2023. This exceptional win is a testament to IRACA's unwavering commitment to innovation, exquisite design, and flawless craftsmanship.
At the heart of IRACA's success lies their visionary approach to architectural design. Renowned for pushing the boundaries of creativity, their team of skilled professionals consistently delivers designs that seamlessly blend functionality and aesthetics. Winning at the Georgie Awards serves as a prime example of IRACA's excellence and attention to detail.
IRACA's award-winning craftsmanship mesmerizes with its fusion of elegance and functionality. Every element has been meticulously crafted to create a seamless living experience that transcends the ordinary. From the carefully selected high-quality materials to the ingenious use of space, this project design elevated the art of hospitality and entertainment.
The use of materials and finishes in IRACA's winning home design is truly innovative. By incorporating cutting-edge techniques and premium materials, they have achieved a design that exudes sophistication and durability. Each element has been thoughtfully chosen, from the sleek marble countertops to the rich wooden cabinetry and the gleaming stainless steel appliances. Together, these components form a visually stunning and functional masterpiece.
A well-designed home should not only inspire creativity but also facilitate a smooth workflow, bringing people together. IRACA understands this principle, and in their award winning home, they have expertly optimized the available space to enhance the joy of family time. The layout ensures seamless walking area, allowing for efficient movement and easy access to all rooms and living spaces.
The success of IRACA's high quality home building lies in its ability to harmonize elegance and functionality. This design is a testament to IRACA's expertise and dedication to delivering exceptional living spaces. Whether you are a passionate home body or someone who love to entertain, this modern design promises to elevate your experience to new heights.
IRACA's recognition at the Georgie Awards is a shining testament to their outstanding work. Their unwavering commitment to innovation and meticulous attention to detail have set them apart as industry leaders. By consistently pushing the boundaries of architectural design, IRACA continues to create spaces that are not only visually stunning but also thoughtfully functional.
For those seeking inspiration for their own dream kitchen, master suite or any other architectural project, IRACA is a name to remember. Their award-winning design at the Georgie Awards exemplifies the pinnacle of creativity, craftsmanship, and innovation. Don't miss the opportunity to witness their exceptional work firsthand. Visit IRACA today and discover the magic of their architectural creations.