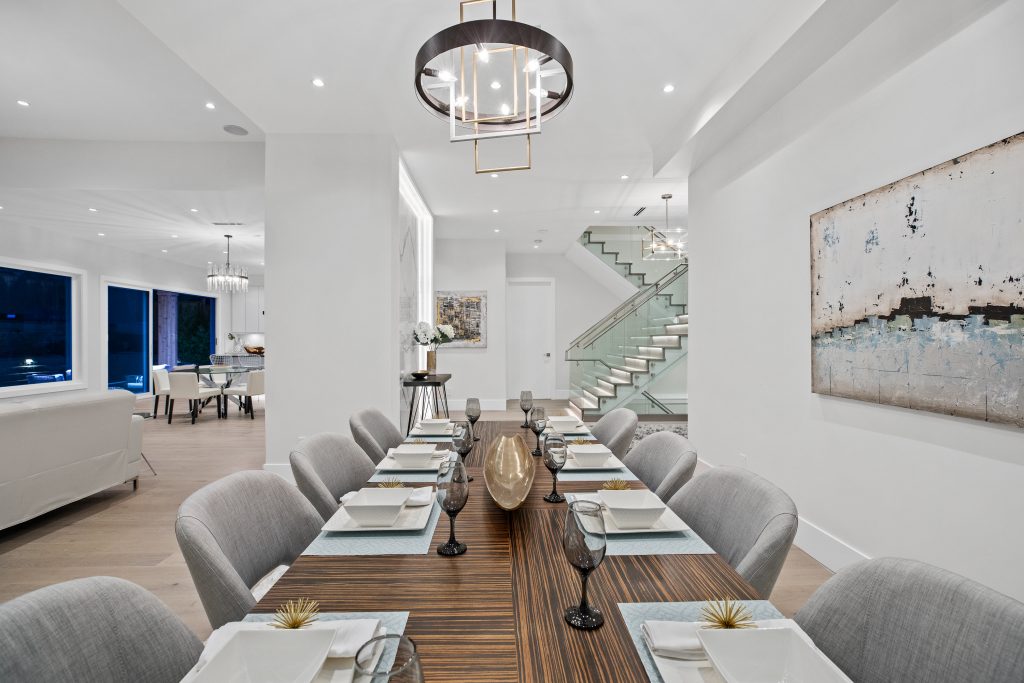 Getting ready to list your home can be a time of thrill, tension, and major decision-making. Ideally, the choice of which staging company should be right at the top of things to consider. Statistics paint the picture that staging is one of the most effective ways to help your home sell quicker and for higher prices.
The fundamental staging strategies will thoughtfully address the look and feel of your home to create a warm and inviting space for interested buyers. Staging companies achieve the desired effect by addressing lighting, plants, striking art, rugs, and a balanced number of accessories.
Still in two minds about staging? Check out these 3 reasons to choose staging for your home.
1
Sales happen sooner and the prices are higher. What is not to love!
Naturally, you would like for the sales process to roll along to a healthy tempo and wrap up sooner rather than later. We imagine you would also like to get the highest price for the home. The absolute best way to support these desires is to stage your home before you list. Staging was born for this very reason – to showcase your home in its best possible light and have it leaving a lasting feeling in the hearts of promising buyers to set your home apart from other potential options. Leaving your home un-staged has unwanted consequences. The investment you make with staging is bound to pay off in the quick sale and top dollar value.
2
Staging allows promising buyers imagine themselves living in the home.
Helping people vividly imagine themselves living in your home is your key role as the seller. First things first. You must thoroughly de-personalize your home at all costs. Creating a blank canvas through de-personalizing and neutral colours allows people to envision their belongings and style in the home in a way that captivates their imagination and appeal to their senses.
The ideal experience for your buyers is to see themselves inhabiting the home – putting their art on the walls, organizing their furniture, and eating breakfast in your kitchen. The last thing you want occurring in the minds of your buyers is images of you and your family living there. Making a personal connection will be much harder if they're confronted with your family photos and personal items. Out they must go.
The other thing you would be wise to address is style-specific decorating choices. Funky knickknacks and bold paint are all fun while you are living there. When trying to sell, these things must be neutralized. The intention here is to allow others to insert themselves into the space to accomplish this, we must erase your mark upon the home.
3
Your home will have appeal online.
The very first step for most home buyers these days is the internet. Although many people are just window-shopping, others are buying, and they are looking for something to capture their imaginations. To attract attention your home will want to be thoughtfully staged. The most important intention here is to have the staging done beautifully so that when the realtor's professional photographer comes in, they can get some stunning images to post online.
A promising buyer is more likely to book an actual showing if your photos are on point. It is with this vital step that you get your opportunity to show off your masterpiece in person. Staging sets the foundation for having the right colours and complementary lighting that will give your home that Instagram-able look that will call out to serious buyers.
With benefits like these, the decision to stage your home should be a no-brainer.
When it comes to selling your home, do not just sell but sell well! Get your home purposefully staged before listing. For insights like this and other related blogs, visit our website: iracagroup.com