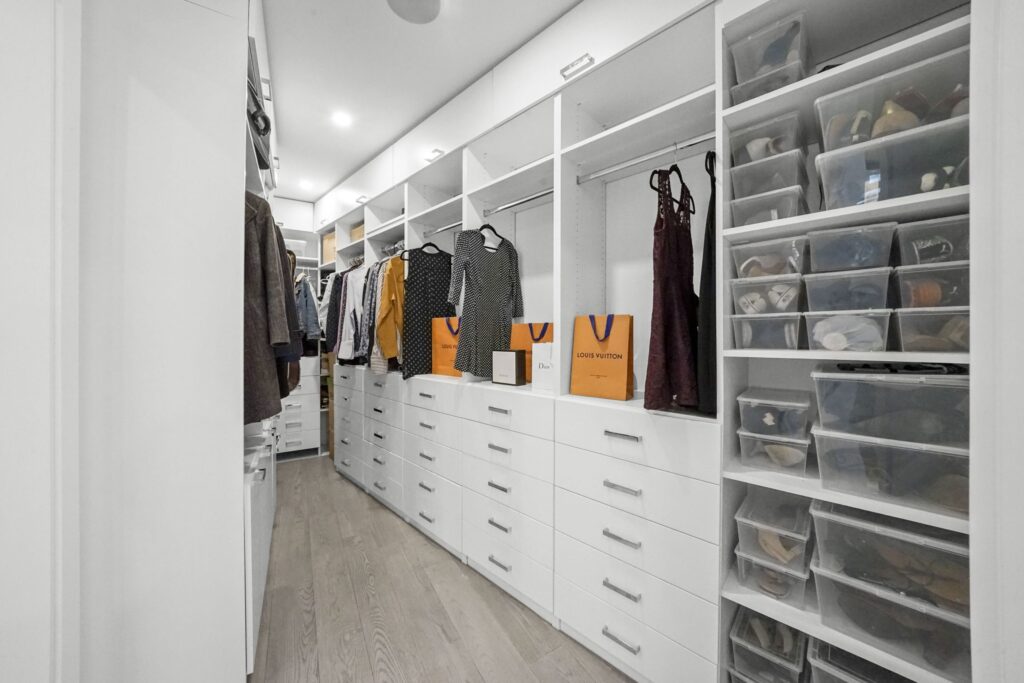 Building can be exhausting both emotionally and physically if you don't work with a professional and dependable builder and carefully plan the design of your house. Once you have a general concept of what you'd like, the smartest way is to go room by room with your custom house builder and discuss each feature you would like in your new home. Working with a seasoned custom home builder, particularly one with an in-house design/build process, may help you manage these nuances and ensure you get a home that meets your demands. Here are some pointers to get you started on custom home construction:
1. Search for the Ideal Location
Finding the ideal location is among the greatest custom house building tips because it is among the most significant aspects of the construction process. You'll want a view you'll cherish for the rest of your life, a lovely neighborhood, and a safe and enjoyable community. Visit potential communities and take a walk while searching for a location. When picking a neighborhood, there are many factors to consider, and you may learn about some of them just by spending time there.
Assess whether the community is close to your workplace, shopping, and other vital amenities. It is essential to consider where you live because it can have an impact on your daily life. Check to see if the property or community you're considering has the correct "feel" for you. You are unlikely to like a neighborhood in the heart of the city if you favor something more rural or suburban. Access to major highways is also vital for your commute and access to outside attractions.
2. Make an Informed Decision When It Comes to Hiring a Contractor
Whatever level of involvement you intend to have in the construction process, you'll want to hire a renowned, dependable, and skilled contractor. A custom home builder should have many qualities.
Examine your builder's track record and financial stability. It will help if you look for a builder who has a proven history of on-time deliveries and high-quality work. Choosing the correct builder for your project might mean the difference between a dream house and a nightmare. You might fall in love with an area or a floor plan, but you'll be disappointed if you move in and discover that the builder scrimped on quality.
3. Begin with the Fundamentals
Some people have spent years imagining their ideal home and understand precisely what they want. Even if you don't have every detail worked out, you probably have a good concept of what you want and don't want in your custom home. It might help your builder gain a sense of your tastes and style if you can communicate these thoughts to them during the design phase.
Putting these ideas on paper in advance of time will help you organize your thoughts. You might even find out that you have a better understanding of what you'd like in a
custom home than you imagined! You can also acquire more ideas by going to open houses and local home exhibitions. Considering what you dislike about your current residence will help you come up with design ideas for your own home.
4. Think About the Amenities
Obviously, some features are included as standard and will be included with the home. But, what modifications are available that would be more suitable for your lifestyle? When you find that you prefer certain changes to the regular version, upgrading may be the best decision for you.
Not only will adding luxury amenities make your house more enjoyable for you and your family, but it will also significantly increase the market value. The bathroom and kitchen are two of the most crucial areas to consider for amenity enhancements. Those rooms have the most appliances and water fixtures.
5. Consider the Aesthetics
The color, light, and movement of a home significantly impact the ambiance and even change the mood. For example, millions of Americans suffer from the "winter blues" each year due to a lack of natural light. This problem can be solved by having a lot of well-placed windows.
Colors in a room can have a significant impact on a person's mood. While some colors evoke sentiments of serenity and peace, others might provoke sensations of excitement and vigor. When choosing a color palette, consider the psychology of color to help you create the mood you want in each area.
6. Incorporate an Outdoor Living Aspect
The days of broad swaths of unspoiled lawns and simple flower beds around the property are long gone. Instead, create a comfortable outdoor living area for yourself. You may spend nights with your family under the stars or entertain visitors in the open air.
You can be as imaginative as you want when it comes to outdoor facilities. Start with a beautifully planted porch for entertaining, or consider "aquascaping" for a secluded, scenic retreat. Many people are constructing outdoor kitchens, spas, and showers, among other things.
7. Draw a Diagram of the Electrical Outlets and Plumbing
In any modern home, figuring out where to install electrical outlets and plumbing is critical. You'll want to make sure that you have easy access to outlets for both large and small appliances. At the same time, you want to make sure that you have plumbing where you need it and installed in a way that is appropriate for your home's current and future needs.
You'll want to make sure there are enough outlets for your computer, a spot to plug laptops, tablets, and chargers, and a few for appliances, gadgets, and other odd devices. You might also want to invest in outlets with USB connections so you can recharge your smartphone without having to go for a wall adapter. Investing considerable time in designing electrical outlets in your custom home will make life much easier later.
As you begin your home-building journey, we hope you find this list of 7 tips for building your custom home useful. If you're planning to build a custom house or are already in the process, it pays to contact experts who can help you build your dream home with less stress, more confidence, and a strategic plan to remain on a budget!