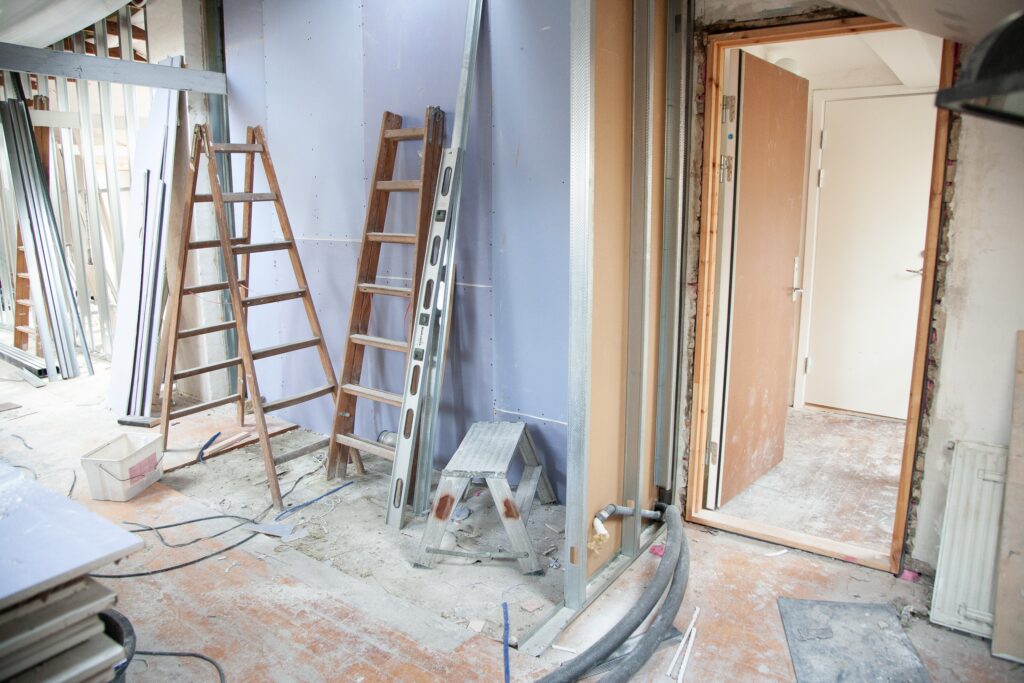 At the IRACA Group, we consider ourselves experts when it comes to home renovations for property owners and managers. We have worked with some of the top players in the real estate market to deliver homes that are at the top of the quality scale.
Many believe that to enter the real estate market, you need to be a property developer and, while this is certainly one area that the Iraca Group can help you with, we can also assist with home renovations on existing properties.
Why go for home renovations with IRACA Group?
We Work With What You Have
Sometimes, the structure of your property is perfectly good. Just because you have purchased an older home does not mean that you have to tear it down and rebuild completely from scratch. AtIraca Group, we can see potential in every building and we know how to make it spectacular with home renovations. This can mean adjusting interior walls, changing windows, getting new fittings and making over the exterior while the basic structure of the home remains the same. Our design team can work around what they are presented with and turn it into your dream property with home renovations. This means that you can create an enviable piece of real estate within a manageable budget, something that is not always possible in the Vancouver property market.
We Understand Design
At Iraca Group, we only work with the best. That means that everyone in our group, from construction teams to interior specialists understand the key elements of design, as well as keeping up to date with the latest advancements in the design industry. Whether it is a classic, or modern look you are going for, we can achieve this with home renovations and it doesn't matter how old, or new the property we will be working on.
We Understand the Market
At Iraca Group, we will draw up a home renovations plan that will yield you the most success in the real estate market. We understand how to build, renovate and design properties, but we also understand the property market and will naturally take that into account when considering your home renovations.
If you have a property, but can't quite see its potential, give Iraca Group a call today for home renovations that will turn it into something wonderful.
Home Builders in Vancouver
Vancouver has a booming property market at the moment and here at the Iraca Group we are dedicated to building you a home that can make a real impact on it. As part of the property industry, we know that you only want the finest quality home to call your own, or to develop and manage. After all, in this city there is a very high standard when it comes to homes, especially in recent years, and tenants and property buyers will not take you up on a property if they know that they can do better.
It is with that motivation that the Iraca Group has gathered a team of design and construction experts. in order to make us one of the premier home builders in Vancouver and to create the best houses on the market. Nowadays, a standard Vancouver Special is not enough, homes must have that "va va voom" and custom features that only expert home builders in Vancouver like the Iraca Group can achieve.
What are the benefits of professional home builders in Vancouver? Read on to find out…
Custom Homes
If you have even been in a custom home, you will understand their appeal. They eschew the cookie-cutter monotony of other homes, instead exuding something that is truly special, but also incredibly functional. Custom home builders in Vancouver allow your dream of a perfect home to become a reality. Custom homes in Vancouver do much better on the market as they have so many unique selling points.
We Know Vancouver
We know just about anything and everything associated with the property market in Vancouver. That means that we will never build you a home that violates any regulations. Our builders will also ensure that your home fits in with the style of the city, making it even more appealing.
If you are interested in finding expert home builders in Vancouver for a stunning custom home, then get in touch with the Iraca group today. We can offer you a team of experts who will take care of everything from the initial planning, to the design of the building and the interior and even the management of the property after it is complete, if you plan to rent it out.
Arrange a free consultation to discuss exactly what you want for your custom home. Our experienced team will be happy to be your home builders in Vancouver and make your dream home into a reality.
Perfecting Your Custom Home Development in Vancouver
Perfecting your home development is key to unlocking the true value of your property, while also maximizing its enjoyment potential.
If you are engaging in a custom home development in Vancouver, then there are a number of design and renovation tips and tricks that may help.
Begin with the basics
One of the most common problems that people experience when engaging in a custom home development in Vancouver is to overcomplicate their designs. This is particularly likely if you are not heavily experienced, as the enormity of the task can often be misjudged.
If you begin with the basics and create a solid foundation of what you are trying to achieve, you can then add additional features and centrepieces once the basics are in place.
Plan for the future
Future planning is an integral element of a custom home development in Vancouver, as foresight can save you a huge amount of time and trouble down the line.
While further development of your property may not be on your radar after your current project, you should still consider what you may wish to develop in the future. Including flexible space in your plans is also a recommended option, as this can be changed to fit your circumstances when required.
Maximize natural light
Light plays a vital part in a custom home development in Vancouver, often being the difference between a welcoming atmosphere and that of a dark and uninviting one.
You should consider which rooms will receive natural light at which times, allowing you to plan the size and layout of windows, depending on maximizing the amount of light. Along with this, many experienced developers will also change the purpose of a room depending on when it receives the best lighting.
Invest in experience
There are many more important aspects to consider when engaging in a custom home development in Vancouver, with further research highly recommended.
With the often vast amount of money and resources that are spent on a development project, it is recommended to invest a portion of your budget in obtaining an experienced company to handle the project.
Whether you wish to have design tips, or general contracting for managing the entire project, a reliable and experienced company can help you achieve your perfect custom home development in Vancouver with minimal hassle, or problems.