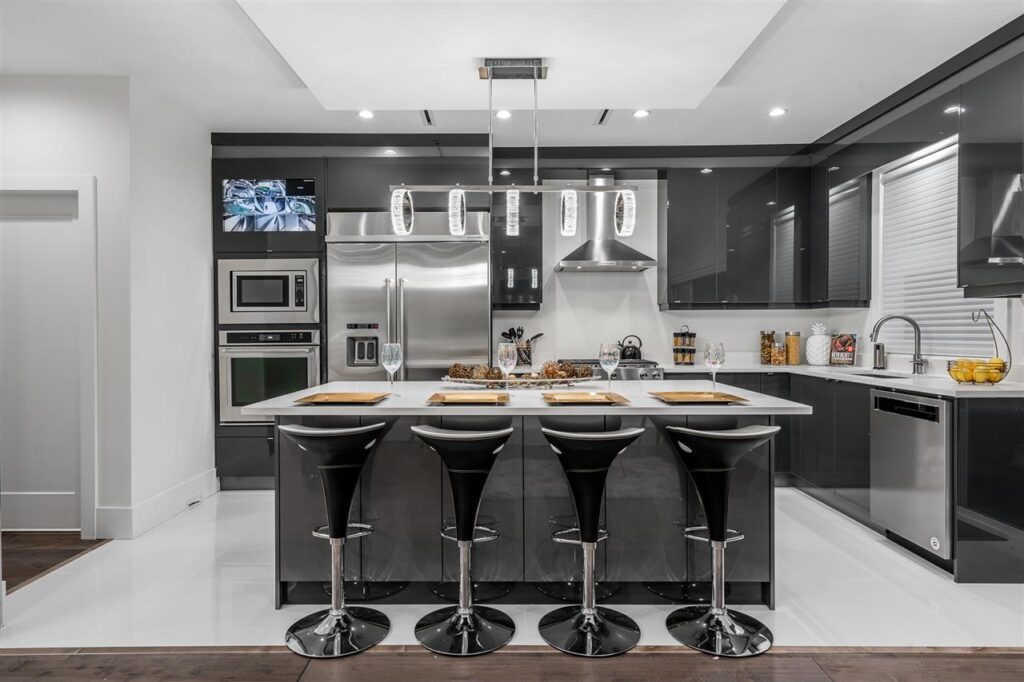 As families evolve and adapt to changing dynamics, multigenerational living has become increasingly popular. Designing a house that supports many generations is a serious and fulfilling project, whether it is aging parents moving in with their adult children or families wanting a tighter and more close knit and support system. In order to ensure comfort, privacy, and harmony for every family member, we will discuss the essential factors and design components involved in building a home for multigenerational living in this article.
Flexible Floor Plans
Designing a home for multigenerational living begins with a flexible floor plan that allows for separate living spaces while still fostering connection. Consider incorporating features like a main living area that serves as a gathering space, but also provides private wings or separate units for each generation. This enables both togetherness and individual privacy, striking a balance between shared family time and personal space.
Private Suites or Living Areas
To promote privacy and independence, incorporating private suites or separate living areas for each generation is essential. These can include self-contained apartments or rooms with dedicated bedrooms, bathrooms, and even kitchenette facilities. Providing each generation with their own space fosters autonomy and ensures everyone has a retreat they can call their own.
Universal Design and Accessibility
Considering the needs of all family members, including those with mobility challenges or disabilities, is crucial in multigenerational home design. Incorporate universal design principles to ensure accessibility throughout the home. Features such as wider doorways, no-step entries, grab bars in bathrooms, and lever-style door handles can enhance safety and ease of movement for everyone, regardless of age or ability.
Multi-Functional Spaces
Versatility and adaptation are made possible in the house by designing areas with many uses. Consider allocating spaces that can perform several functions, such as a home office that can be used as a guest room or a media room that also functions as a children's playroom. Due of this adaptability, rooms may be used to meet the changing demands of a multigenerational home.
Shared Common Areas
Creating a sense of community and togetherness within the house is just as vital as protecting privacy. Create communal spaces where family members may gather to converse, bond, and make enduring memories. Examples include a roomy kitchen and eating area or a cozy living room. These common areas work as the center of the home, encouraging interaction and fostering closer family bonds.
Outdoor Living Spaces
Extend the concept of multigenerational living to outdoor areas by creating inviting and accessible outdoor living spaces. Create a patio or deck that is convenient to reach for the entire family and has comfortable seating and shading choices. A sense of wellbeing and enjoyment may be promoted for everyone by using landscaped gardens, paths, and even recreational spaces to offer chances for outdoor activity and relaxation.
Designing a house for a family with several generations calls for careful planning and taking into account the various demands of the family members. The entire family may live in harmony and comfort by blending flexible floor plans, private suites, universal design concepts, multi-functional rooms, shared common areas, and pleasant outdoor living areas.
If you're ready to embark on the journey of designing a home for multigenerational living, consider partnering with IRACA Group. With their expertise in custom home construction and dedication to client satisfaction, they can bring your vision to life. Visit IRACA Group's website today to learn more about their services and begin the exciting process of creating a home that embraces multigenerational living.